We produce keys for these Peugeot models
106
107
205
206
207
BOXER
EXPERT

305
306
307
309
405
406
407

505
605
607
806
807
PARTNER
If you have ever encountered the horror of losing your car keys, you know how much of a pain it is to replace them. Having to go to the main dealer to have new keys cut, transponders programmed and remote fobs replaced can be an expensive ordeal.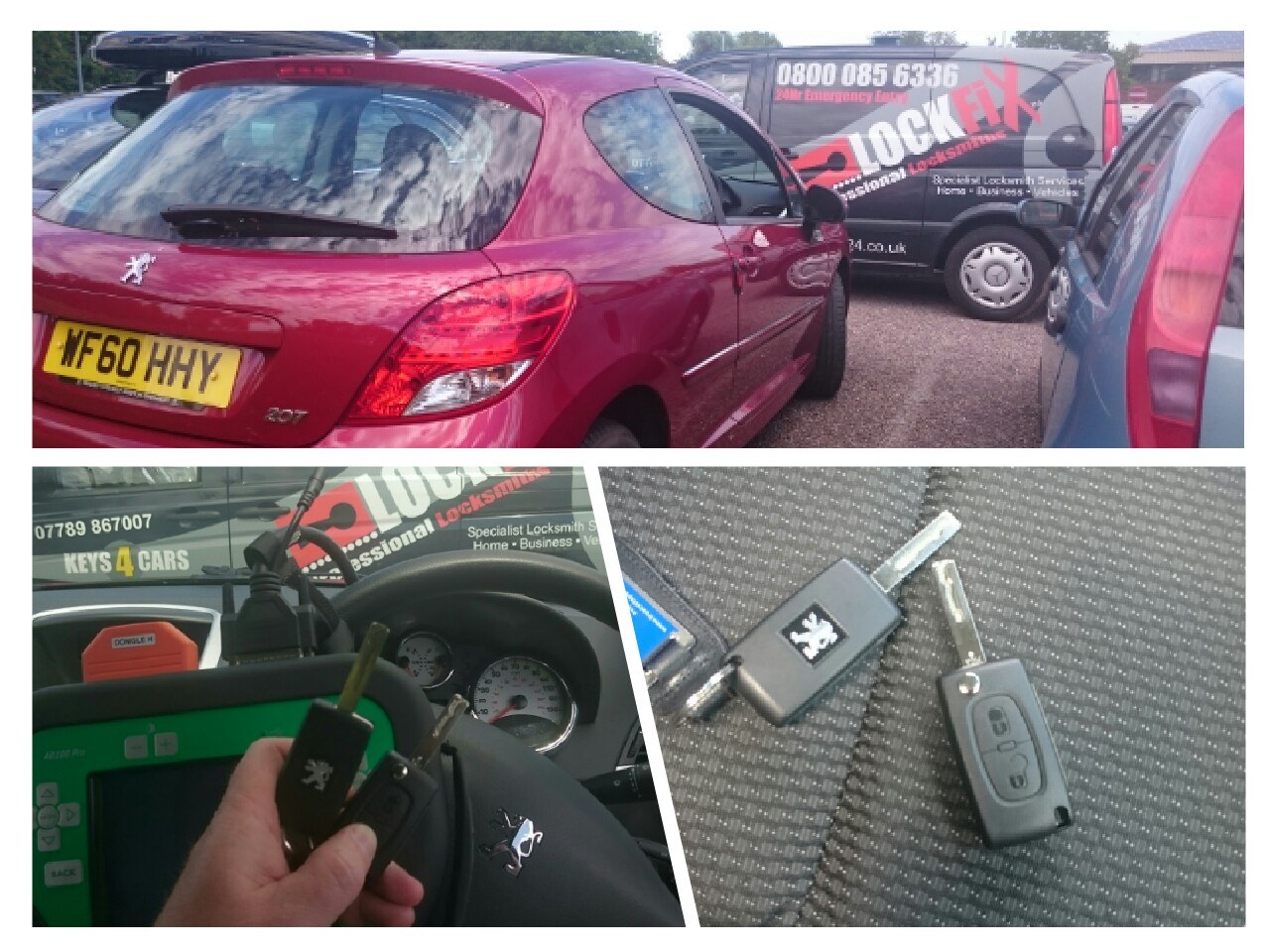 We are specialist automotive locksmiths and are able to replace your Peugeot keys at the roadside, this means you avoid the extortionate recovery costs involved with going to a main dealership. And with us you get the full package, including the reprogramming of the keys transponder to ensure it's compatible with your immobilizer and the replacement of remotes if required.
Rest assured, all of our equipment and software is of dealership quality, our diagnostic gear paired with our locksmiths knowledge is the winning combination to get you back on the road.