We produce keys for these Ford models
KA
MONDEO
C MAX
PUMA
FIESTA
FUSION

KUGA
EXPLORER
COUGAR
COURIER
ESCORT
RANGER

TRANSIT
FOCUS
GALAXY
MAVERICK
TRANSIT CONNECT
S MAX
LOCKFiX24 are an approved Ford replacement key specialist, we can help, even if you have lost all of your keys, broken a key or just want spare set. You may think it will cost you a lot of time and money to replace your Ford keys, as the security systems on modern cars require a lot of specialist knowledge and equipment. Here at LOCKFiX24 we can help you regain entry, and do so for a fraction of the price a main dealership would charge.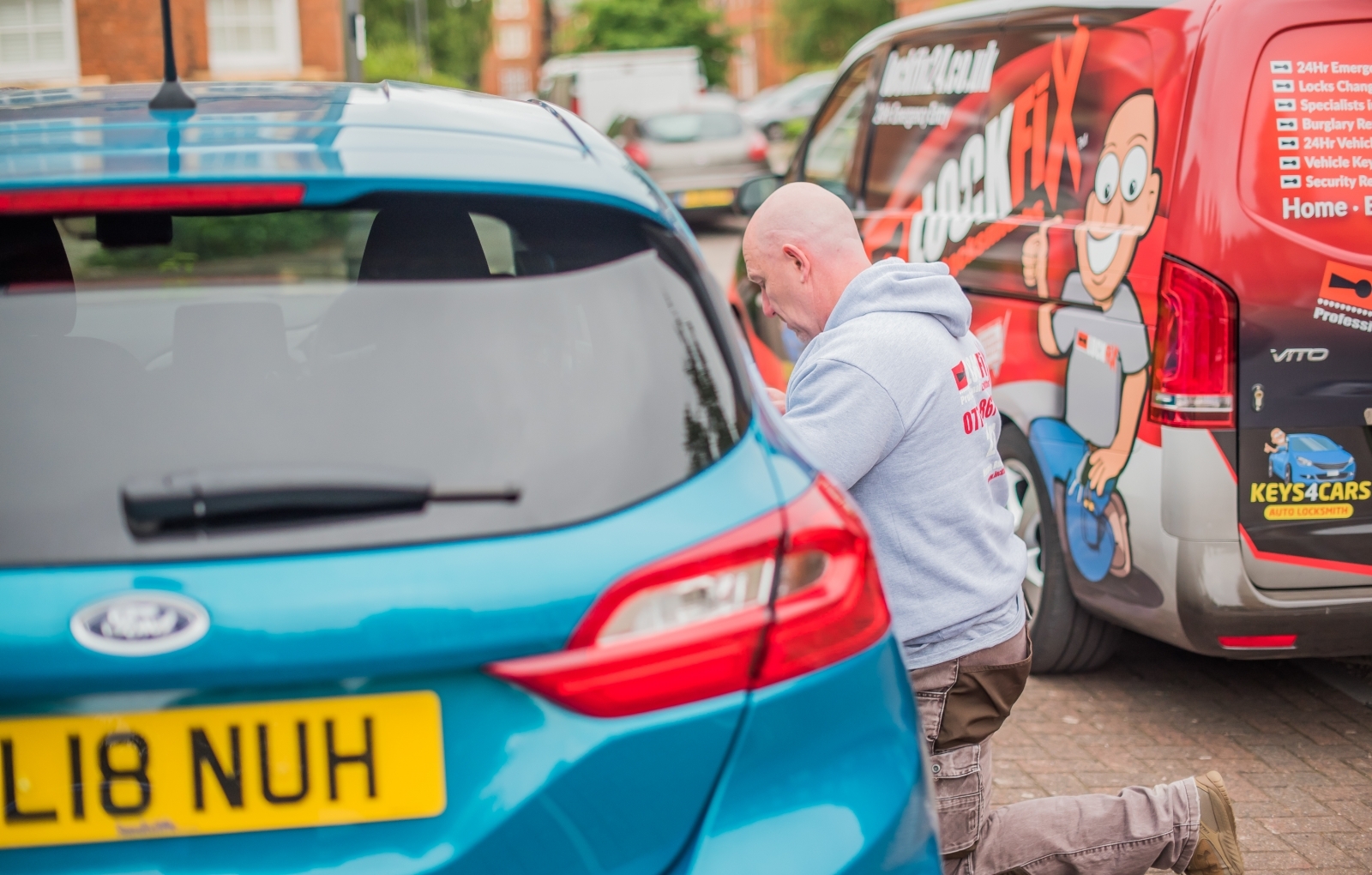 LOCKFiX24 can provide an onsite service at your work place or home, we'll bring along our experience and specialist equipment ready to be able to provide you with any Ford replacement keys. Our fully mobile workshop is available in all areas of Exeter, we cover most areas of Devon and parts of Somerset. Let us help you with your Ford Keys, for a quick efficient and cost effective service; just call LOCKFiX24.
LOCKFiX24 can provide you with new replacement Ford keys even if you don't have the red master key to hand. All you have to do is give us a call; wait for us to reach you, and wait for us to make and program the new keys to your Ford vehicle at a fraction of dealer prices.