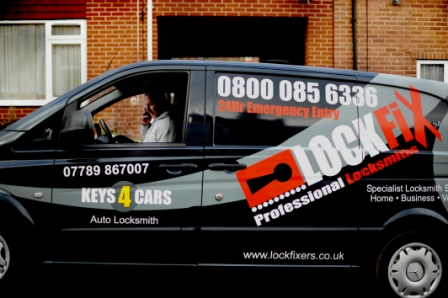 Professional 24 Hour Emergency Home, Business and Auto Locksmiths in Newton Abbot
At LOCKFiX24 we offer our expert locksmith services to both domestic and commercial clients in Newton Abbot. We have expertise with all commercial and residential locks. We can offer emergency services such as gaining entry or lock and/or key replacements, as well as also providing expert advice when it comes to any wooden, metal and uPVC lock repair and replacement on your doors and windows. Our mobile rescue vehicles come equipped with everything we need to repair and replace locks at the scene – that's convenience!
We offer a specialist service for hotels and other commercial buildings which utilise more advanced security systems. This may involve a master key lock system or access control, whatever your need we can help, just call us today!
If your keys are lost, stolen or broken we can get you back into your business or home. Usually this can be accomplished without causing any damage to the lock. On the rare occasion where this isn't possible, we'll obviously replace the lock and ensure that your property is safe and secure before leaving the scene. If you're unfortunate enough to have had your property broken into, we can provide an emergency boarding up service; restoring peace of mind and avoiding repeat offences.
Should you loose, damage or be unfortunate enough to have had your car keys stolen then LOCKFiX24 can help. Our auto locksmiths can replace a wide range of car keys and remotes and can reprogram them at the roadside. set of car keys or remotes. We can supply new replacement car keys and remotes for most makes and models of cars including, Mercedes replacement keys, Mitsubishi replacement keys, Skoda replacement keys, Saab replacement keys, Toyota replacement keys and Seat Replacement keys.
For friendly and informative advice for any auto locksmith service please call 01392 409449 or fill out our Request a Quote Form.
These are a locksmith services available in Newton Abbot
Emergency Door and Lock Opening (24 Hour)
Repair and Replacement of Broken or Lost Keys
Door Lock Replacement
24 Hour Emergency Vehicle Entry (Car and Vans)
Vehicle Keys and Remotes Supplied, Cut and Programmed
uPVC Door Lock Repair and Replacement
Emergency Boarding Up Service
Insurance Quotes and Security Reviews
Contact Us Anytime
For all 24 hour emergency services call us on 07789 867007.