WHAT TO DO IF YOU LOSE YOUR CAR KEYS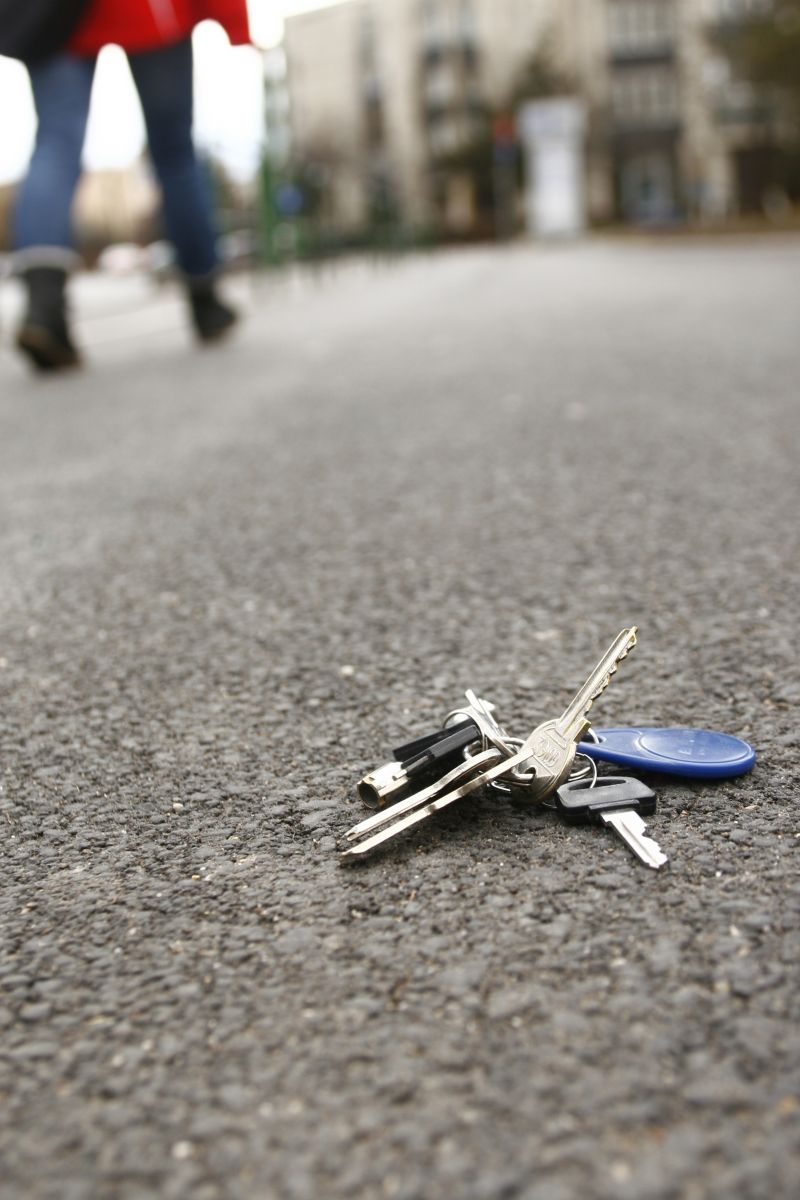 Losing your car keys can be more than just inconvenient; it can also be expensive. But what can you do to avoid the expense of buying a replacement set of keys. The best thing of course, is to not lose them in the first place, but a recent survey found that 26 percent of drivers have suffered such a mishap, and one in 20 has been a victim of car key theft, according to leading car insurance research.
Of those losing their keys, one in five misplaced them at work, 15 percent during a shopping trip and 13 percent while visiting friends or relatives. Among those with stolen keys, 19 percent were taken from a bag while more than one in 10 stolen from inside the car. Lost or stolen keys can prove expensive and increasingly advanced car key systems mean the cost of getting a spare set has been rising.
What to do if you lose your car keys?
Call your local specialist Auto Locksmith who will be able to help obtain a set of replacement car keys for whatever vehicle (motorbike, car, van, truck, scooter etc...) you have.
Remember an Auto Locksmith can help you with any type of vehicle from a car, van, truck, motorcycle to even a caravan. So if you need new vehicle keys or car keys programming contact your local auto locksmith.
In order to assist the auto locksmith the following information will help:
What type of car keys do you have?
Transponder Car Keys (most cars after 1995 have transponder chips & programmed to a specific car)
Electronic Chips / Key Fobs / Remote Keys
Non Remote / Standard Car Keys (vehicle without remote central locking)
Prepare the following information for your auto locksmith
Make and model of your vehicle
Registration number of your vehicle
Vehicle identification number (found on your V5 document – see your vehicles log book)
Personal identification (documentation showing name, photo, address to help confirm ownership of the vehicle)
Postcode of where you are, should you require a emergency locksmith to come to you
What models of car keys can an Auto Locksmith help you with?
Most auto locksmiths will be able to help repair/cut/replace/program car keys for any model of vehicle. Click here for the list of models we cover! Most auto locksmiths will be able to help you out with other models of car keys not listed above, if they cannot help they will be able to recommend somewhere for you.
What other lost vehicle keys can an auto locksmith help with?
It is not just cars an auto locksmith will be able to help you with, some deal with lost motorcycle keys, vans keys and even keys for caravans:
What type of Car Keys have you lost?
Transponder Chip Keys – all keys made after 1995 are legally required to be fitted with an immobiliser system. This will require a transponder key, which has an embedded electronic transponder chip in the key to start the vehicle.
If the key is broken or lost – then you won't be able turn the ignition therefore the vehicle will not be able to start, so you will need a replacement transponder chip.
Electronic Chip / Remote Key Fob – are generally a keyless entry push button key that controls the locking to the cars doors and turns off any alarm system.
I need a spare transponder key, can an Auto Locksmith help me or do I need to go to my main dealer?
Yes most auto locksmiths can duplicate transponder (micro chipped keys) keys and therefore are able to help. In fact a lot of main dealers now use the services of auto locksmiths to provide this services themselves.
I need a replacement for my electronic chip/ fob/ remote key
Again contact your local auto locksmith who will either clone what you have or program a new one.
What to do if my car keys are stolen?
An Auto Locksmith will need to reprogram the vehicle so that the old keys are no longer useable. Depending on the age of the vehicle – door locks and ignition barrel may need to be reconfigured.
How long will it take to get me a spare set of car keys?
This depends on the type of key and if the auto locksmith has the blank in stock or if they need to order it. Most jobs can be completed within the hour, with more complicated work taking 2 to 3 hours.
Will I have to change my car locks if I have lost my keys?
The answer is not necessarily as an auto locksmith may be able to either reconfigure the existing locks or deleting the existing keys from the vehicles computer memory.
Do I need to take my car to the Auto Locksmith?
Again not necessarily because a lot of Auto Locksmiths provide a mobile service and will be able to travel to you and do the work onsite, at your home or place of work, anywhere even if you are just stranded at the side of the road.
What is the cost of replacing lost car keys?
There is no governing body for locksmiths and so there is no defined pricing structure that locksmiths have to follow. We recommend getting a quote from various locksmiths in your area who more often than not will be cheaper than your local car manufacturer's dealer, you can do this by using the internet to search for local specialists, or by recommendation from a local dealer or garage.
The average cost of replacing a set of car keys at dealer prices.
VW Polo 2009
£780
Renault Clio 2002
£480
Ford Galaxy 2003
£250
Fiat Punto 2005
£168
Land Rover Freelander 2008
£268
These prices can in many cases be halved, if a good local independent Auto Locksmith is used.
Claim on your car insurance
If your car key is lost or stolen you may be able to claim for the cost of a replacement on your policy. Some insurers offer key cover automatically on their standard car insurance policies, some offer unlimited cover and some will pay up to £750 if your keys are stolen. Check to see if you're covered.
Claim on a 'key cover' policy
Key cover exists as a stand-alone policy from specialist companies, it's also offered as an "add on" to existing.
Option 1: Use the Car Dealership or Car Manufacturer.
- High fees
- In some occasions, you will need to have your vehicle towed to the dealership
- Require up to 15 working days to produce the key
Option 2: Do it yourself via EBay or shopping online.
- Cheapest option but modern car keys require technical equipment & expertise to be programmed because they have a chip inside that is synchronized to your vehicle
Option 3: BEST OPTION: Rely on a Mobile Car Key Specialist or Car Auto Locksmith like LOCKFIX24
Stress free option: an Auto Locksmith will come where your vehicle is located
Same day service, no recovering of your car to a dealer.
A local Auto Locksmith professional technician will come to help you at a time convenient to you
A key will be cut & programmed while-you-wait so you can drive the car
Smaller prices compared to dealers
Whatever you decide, treat your keys as valuable possessions; don't leave your car keys so they're easy to find in the house. It's also a good idea not to keep your key with your name, address or registration of the car. Have nothing that identifies where you live or who you are. If you have any further questions please call us on 01392 409449.