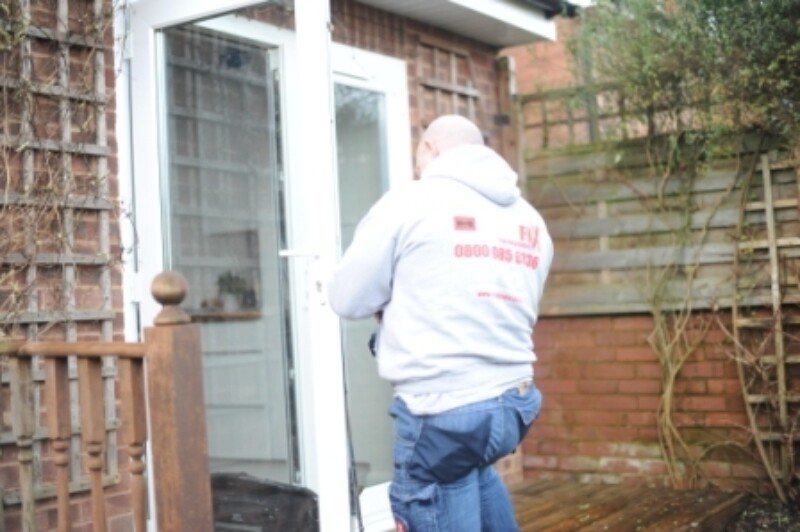 Why UPVC Door Lock Mechanisms Fail and Jam Shut
Every week in Exeter I get called out by someone who is locked out of their home or business because the lock mechanism on their UPVC door has failed, leaving the door jammed shut. You would think that such modern locks would be a lot more reliable, and they are, but the truth of the matter is that in most cases it comes down to maintenance, basically having the door looked out by a professional locksmith, who can make sure the door has been fitted correctly along with the multipoint locking system being correctly aligned and lubricated.
All most every time I go to a jammed UPVC door, my customer says that the door has been getting harder and harder to lock, and has never been serviced, if they had called me at the first signs of the door becoming difficult to lock/unlock, I could have probably fixed the lock without using any parts giving the UPVC door a new lease of life.
So in the worst case scenario never fear LOCKFIX in Exeter are here!... your door is completely jammed shut, the locking mechanism has failed, not all is lost, the door will not have to be destroyed to gain entry, far from it! I have the skill and experience along with the right tools for the job to get the UPVC door open with no damage whatsoever, and in almost every situation I carry the correct replacement parts to effect a repair then and there so you have a fully functioning UPVC door that locks and unlocks with ease, and at a way far cheaper price than a brand new door.