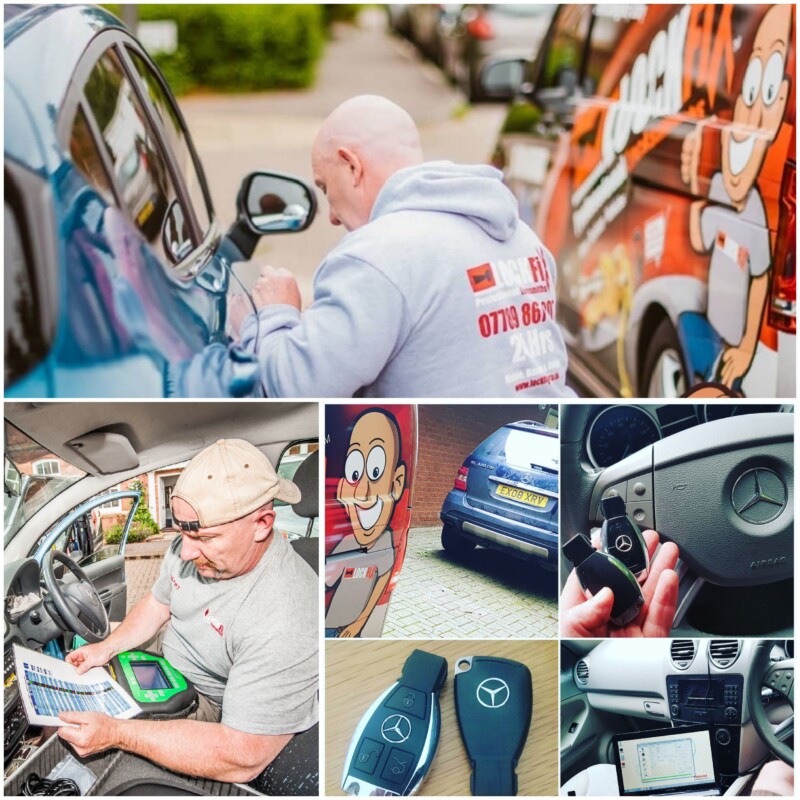 What can you do if you lose your car, van or motorcycle keys
Losing your car keys can be extremely expensive and very inconvenient at the best of times, and from my experience of being an Auto Locksmith in Exeter for over 15 years, I have found that most people believe that there is only one choice, to go to a main dealer to have their car keys replaced. Keys to modern vehicles are becoming more complicated and as a result more expensive to replace.
So what can you you do?
Well when the panic sets in and the realization that your car keys have disappeared, firstly don't panic, the amount of people that call me up within minutes of losing their car keys you would not believe, and I usually just say, retrace your steps, check the usual suspects, coat pockets, back of sofa, ask other family members if they may have moved them etc etc, and if you can do without your car for a couple of days, just wait.... they usually turn up. I've lost count of the times people have taken my advise on this, then called me back having found them, with me saying superb that was definitely your cheapest option.
If worst comes to worst and your car keys have disappeared in to a blackhole never to be seen again then what can you do?
Of course you can call the main dealer, but there is an alternative, search for a local Auto Locksmith like me, but in your area, use a search engine like Google and type in for example: Auto Locksmith Exeter, and then you will soon come to realise that an Auto Locksmith is a lot cheaper and a way more convenient option than a main dealer, because we come to you wherever your car is, at home, place of work or by the side of the road thus taking the hassle out of recovering your car, van or motorcycle to a garage, but don't take take my word for it, always shop around. Firstly call the main dealer for quote so you can establish a base line price and then look for quotes from independent local Auto Locksmiths to see what you can save, not only in money, but also in precious time.

When a customer first calls me to enquiry about having their lost or stolen car keys replaced, I have come to realize from experience that many people (but not all), do not have a clue about what type of car key they had or even in some cases are not sure what type of car they have, and when it comes to age and registration of the vehicle I must admit I have trouble remembering mine.
So my best advise to customers before calling is to do a little homework and have the following information to hand, this can in almost all cases can be found on your V5 vehicle registration form.
Firstly establish what type of car keys did you have?
Information on the types of car keys I have listed here: Car Keys Explained
Secondly what cars can an Auto Locksmith help you with?
Information on the makes and models I have listed here: Makes and Models

So remember you will need :
1. Type of key you have lost
2. Make and Model of your car, van or motorcycle.
3. Registration number
3. V.I.N (Vehicle Identification Number)
Having all this information to hand when you call for a quote will definitely help an Auto Locksmith like me to help you replace you lost car, van or motorcycle keys.