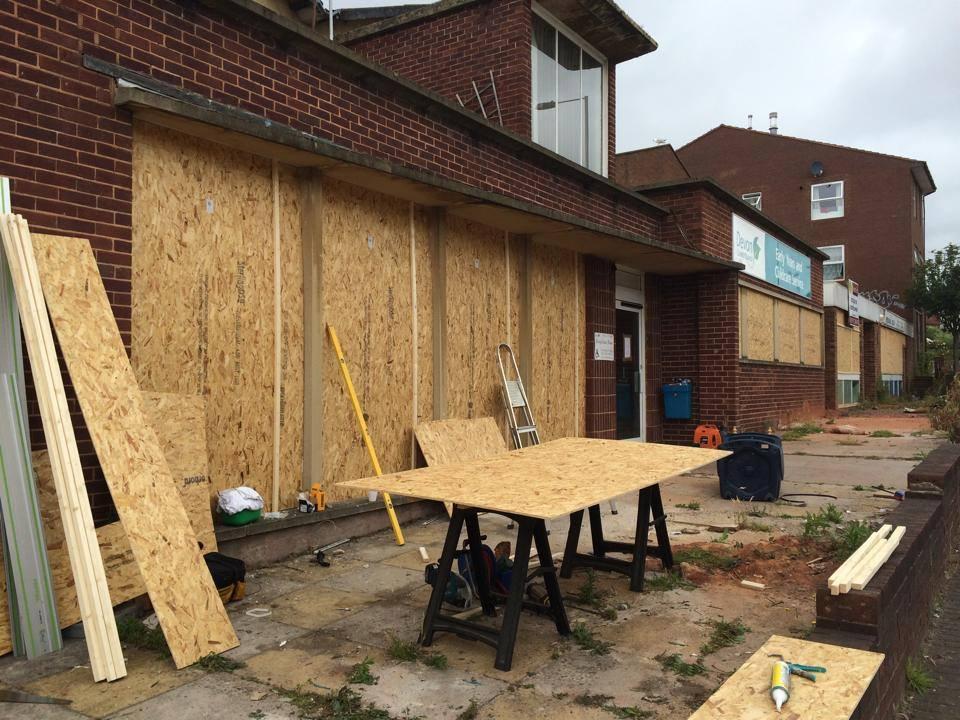 Emergency Boarding Up Services for windows, doors, or any other opening
We offer property boarding up services for any type of building.
Available 24 hours a day, we can quickly board up your premises and make them secure again should you fall victim to vandalism.
For planned boarding up of derelict buildings - just give us a call during normal working hours.
Fast response boarding up service
24 hour call out
Materials in stock - no delay

When an intruder attack has happened, or after accidental or storm damage, the priority is to secure the building until full repair or replacement can be scheduled. At LOCKFiX24 we carry standby stock of heavy plywood and metal sheeting which allows us to secure any breach in your building's security quickly and effectively.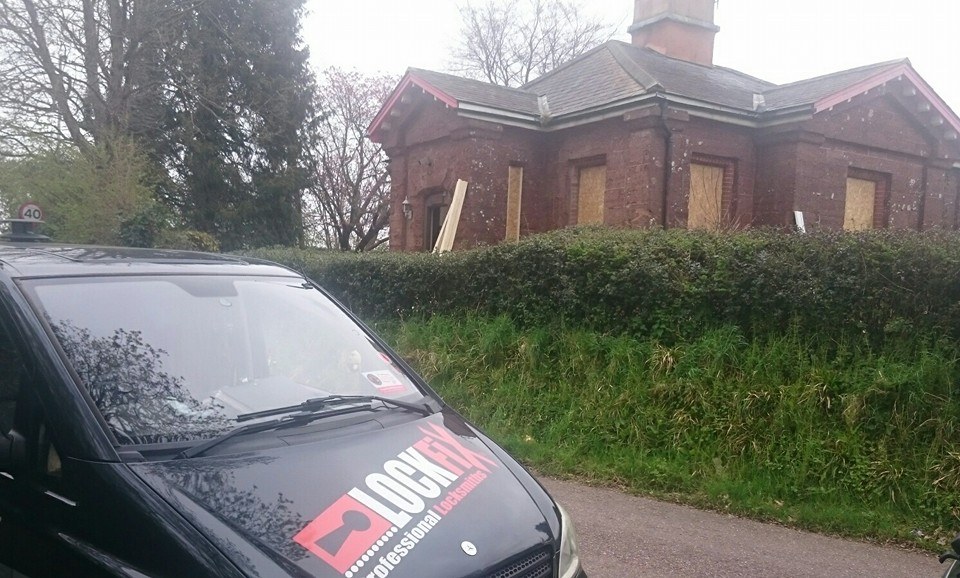 We can board up the building internally or externally, depending on your requirements and local environmental factors. We can use a number of materials including solid metal, perforated metal or heavy plywood to quickly secure your building again.
Act Now - one broken window can lead to hundreds!
Consider a building with a few broken windows. If the windows are not repaired, the tendency is for vandals to repeatedly offend. Eventually, they may even break into the building, leaving unoccupied premises open to squatting and internal damage.
Permanent Repairs
After temporarily securing your premises, chances are that you and your insurers will want to schedule time for permanent repairs or even an upgrade. Naturally, we'll be able to advise you on the best action to take, provide a quote and start repairs, replacements or new installations, depending on your requirements.
Contact us today for a no obligation onsite survey or quotation.