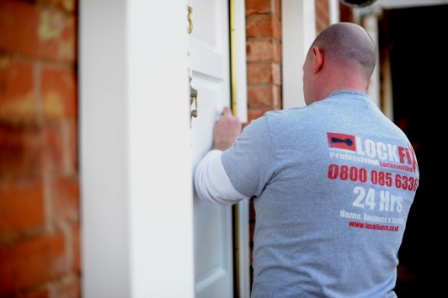 24 Hour Emergency Locksmiths in Torquay
At LOCKFiX24 we offer locksmith services to both domestic and commercial clients within Torquay, Devon.
Our 24 hour locksmith service is fully mobile and with one call we can have a knowledgeable team member to you (in most cases) within the hour. We'll visit you at any location within Devon and help you regain entry to your property or vehicle as well as replace keys.
As well as basic key replacement for your vehicle, we can also program new keys so they work with your vehicles immobiliser (a requirement for most vehicles from 1995 onwards). We can also review the security of your vehicle and provide advice on enhancements you could make as well as fit them if required; some popular improvements include slamlocks and dead-bolts.
Based in Exeter; our services are available 24 hours a day, whether you lock yourself out of your vehicle, home or business. We also offer a repair service for doors and windows that have been damaged by intruders, whatever the frame material. You can also benefit from our years of experience in the trade by having a full review of your home security conducted.
At LOCKFiX24 we strive to provide customers with quality service at reasonable prices. Call us now on 01884 721908 for our Locksmith Services in Tiverton, Devon